Firstly, let me say that I promise in the coming weeks, I'll get back to writing and highlight some specific tips and techniques with IGUANA.
But for today, I wanted to spend a little time talking about something that many of you have probably been asked to do: Give a demo of your software.
When it comes to demoing, I think it's safe to say that, I'm a little obsessed.  Don't believe me?  Have a look at this montage of some of the demo videos I've put together during my time here at iNTERFACEWARE:

How did I get here?
My obsession started back when I was a software developer, and like many developers, I was occasionally pulled into sales calls to "give them our standard demo".  I'd oblige, but at my core, I absolutely hated it.  Sure, sometimes the audience was engaged and full of questions, but the majority of times, I was performing to silence on the other end of the line.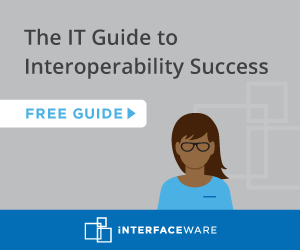 As I grew more comfortable and started asking more questions up-front, I realized that many of the attendees didn't really want a "demo", but that was just kind of the status-quo.
Get the demo
Get some follow-up material
Then finally get on with the real process of evaluating the product.  (Hands-on)
With that bit of knowledge, and a software developers mentality to automate any/every repeatable task — I embarked on a journey to find a better way to demo.
After some experimentation, I settled on video.  Video may not be right for every product, or demo-er, but for me it was a way to create a solid presentation and avoid being a demo robot day-in-day-out.  It also meant that when I did have to give a live demo, I could send the video ahead of time and thus skip a lot of the basic stuff and just focus on custom solutions.
I've continued on that journey over the last 4 or 5 years at iNTERFACEWARE; all the while trying to discover the optimal way to present our software.  I've been trying to find that sweet spot between helping to generate new leads and keeping our existing customers up-to-date on the latest and greatest features.
By no means have I mastered the "art" of demoing and as such, I wanted to ask you, our users:
How Do You Demo Your Software?
Do you do give live demos with prospects via conference calls?
Do you make videos of your own?
Have you abondoned demos all together?
Let me know what you're doing — or better yet, share with me some of your examples — and I'll be more than happy to highlight you (and your products) here on our blog.
Putting together the montage (seen above) of some of the demo videos I've made in the past was a fun little walk down memory lane. I hope you enjoy it as well.